Heather Holliday's dynamic career journey spans various industries including education, publishing, finance and technology.
Heather's don't quit and don't slow down attitude has helped her to succeed no matter the size of the challenge, type of organization or the industry in which she has worked — proving both her enthusiasm to learn and her flexibility. She enjoys solving problems and view challenges as opportunities to learn or try something new. Part of what Heather loves most about working in technology and cybersecurity is the culture of learning, problem solving and adaptability many technologists naturally bring to their work.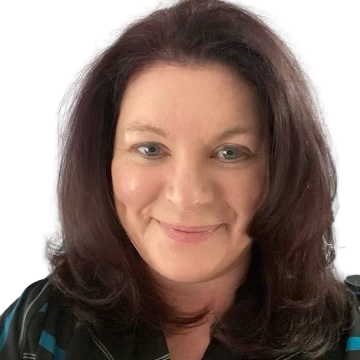 Heather's focus on continual learning has helped her develop transferable skills and build a successful career. She is adept at communicating, collaborating with multi-disciplinary teams, analyzing data and providing strategic solutions to complex problems. Areas of expertise span a comprehensive range, including Governance, Risk and Compliance (GRC), Writing & Editing, Corporate Responsibility and Business Analysis.
As a graduate of The Ohio State University Cybersecurity Bootcamp Heather continues to build her technical skills and expertise and is currently in a role where she provides governance oversight to ensure business practices and technology comply with various legal and regulatory obligations.
Heather is passionate about community involvement, corporate responsibility, diversity, equity & inclusion (DEI), and education. She is actively engaged in service to her local community and has led a number of volunteer efforts, both independently and with her employers. She believes that corporate responsibility and DEI efforts are core principles in how companies should conduct business and works diligently to create and sustain an ethical corporate culture that serves the social good.